Posted: June 7, 2022
Filed under:
Dresses
| Tags: BDSM, D/s, dievca, inexpensive, Life, Look for Less, Love, Shopping, submissive, Summer, sundress, Wal-Mart
Leave a comment
So, dievca completed that New Jersey Wal-Mart run this weekend and she took time to wander around their clothing department.  Why?  Years ago, dievca's favorite T-shirt came from Wal-Mart for $2.58 – she wore it to the woof~ so she always takes a moment to wander Women's clothing for another inexpensive find.
Two items came to view!
A Linen-Blend White Wide Sleeve Shirt Dress by Free Assembly ($28).
Imagine dievca having a full-blown conversation with the sales lady at 7:30 am – all about the Free Assembly line and how it is selling out quickly.  The fabric of this dress is amazing.   The conversation informed dievca about what's hot at a New Jersey Wal-Mart and what's not.  dievca loves to listen to people who are passionate about their jobs.
The second Dress is from their Scoop line.  SCOOP NYC was a store in NYC and surrounding areas. It was "hot in the aughts".  They decided to close (Pre-COVID) and dievca still has some of their cashmere sweaters in her closet rotation.  Anyways…the Scoop owners have been designing capsule collections for Walmart and every piece that dievca has picked up has been good (shorts, t-shirt, pants).  Granted the quality is not as nice as the original SCOOP NYC, but the price is much better. This time, dievca choose their Black Linen-Blend Sundress with smocking ($40):
Two Summer Dresses for $68? Flattering fits? Nice Fabric?
Well Done!
---
Posted: June 25, 2021
Filed under:
Dresses
| Tags: BDSM, D/s, dievca, inexpensive, Life, NYC, Scoop NYC, Shopping, submissive, Summer, Weather
1 Comment
Now that NYC has moved into a new climate zone…
New York City, after years of being considered a humid continental climate, now sits within the humid subtropical climate zone. The classification requires that summers average above 72 degrees Fahrenheit — which New York's have had since 1927 — and for winter months to stay above 27 degrees Fahrenheit, on average.
A simple 100% Cotton Summer Dress is a necessity.
Wal-Mart bought the rights to a NYC brand which personified beach style to Millennials.
In 2016:
Scoop NYC, the boutique chain that billed itself as "the ultimate closet," announced last week that it was closing its 15 remaining shops.
The Last Days of Scoop – NY Times
The store relives as a Brand at Wal-Mart and is offering a simple summer dress, on sale for $28.50
---
Posted: June 1, 2021
Filed under: Analysis, Clothing, Dresses
| Tags: BDSM, D/s, dievca, economy, Humor, humot, inexpensive, Life, Presentation, Rain, Shopping
Leave a comment
(of a remark, opinion, or idea) overused and consequently of little import; lacking originality or freshness.
dievca ended up in a Mall after that Beach Memorial Mass. There wasn't much creativity offered from any of the retailers (H&M, Aritzia, Uniqlo, Lululemon, Brooks Brothers, Zara, Kate Spade, Coach, Muji, Sephora).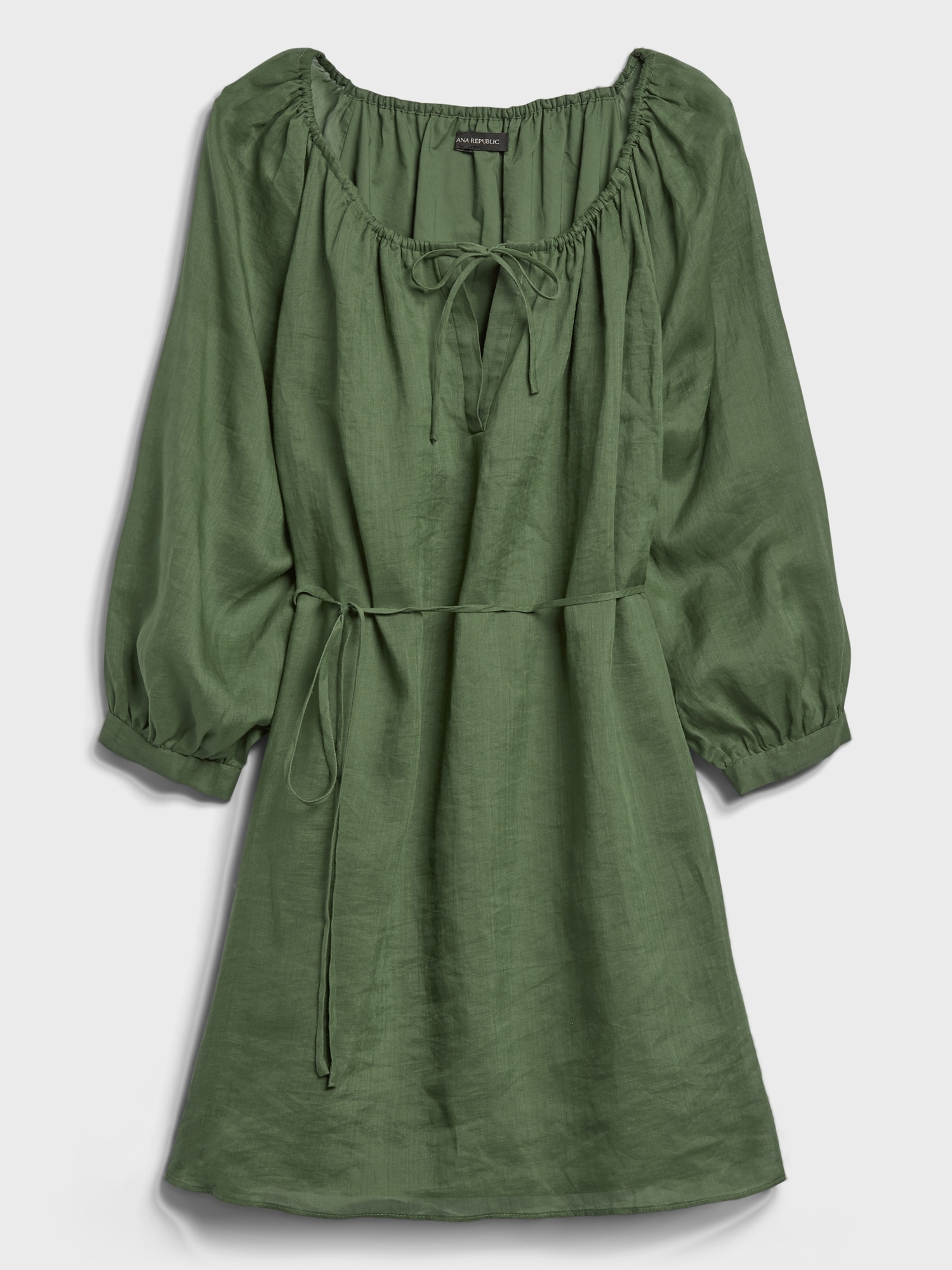 dievca was bored – though Banana Republic offered this ramie peasant top dress in green. Something with pockets and short is always welcome to dievca's closet. she was befuddled by the sizing in the stores – sometimes she needed a large, other times a small…strange.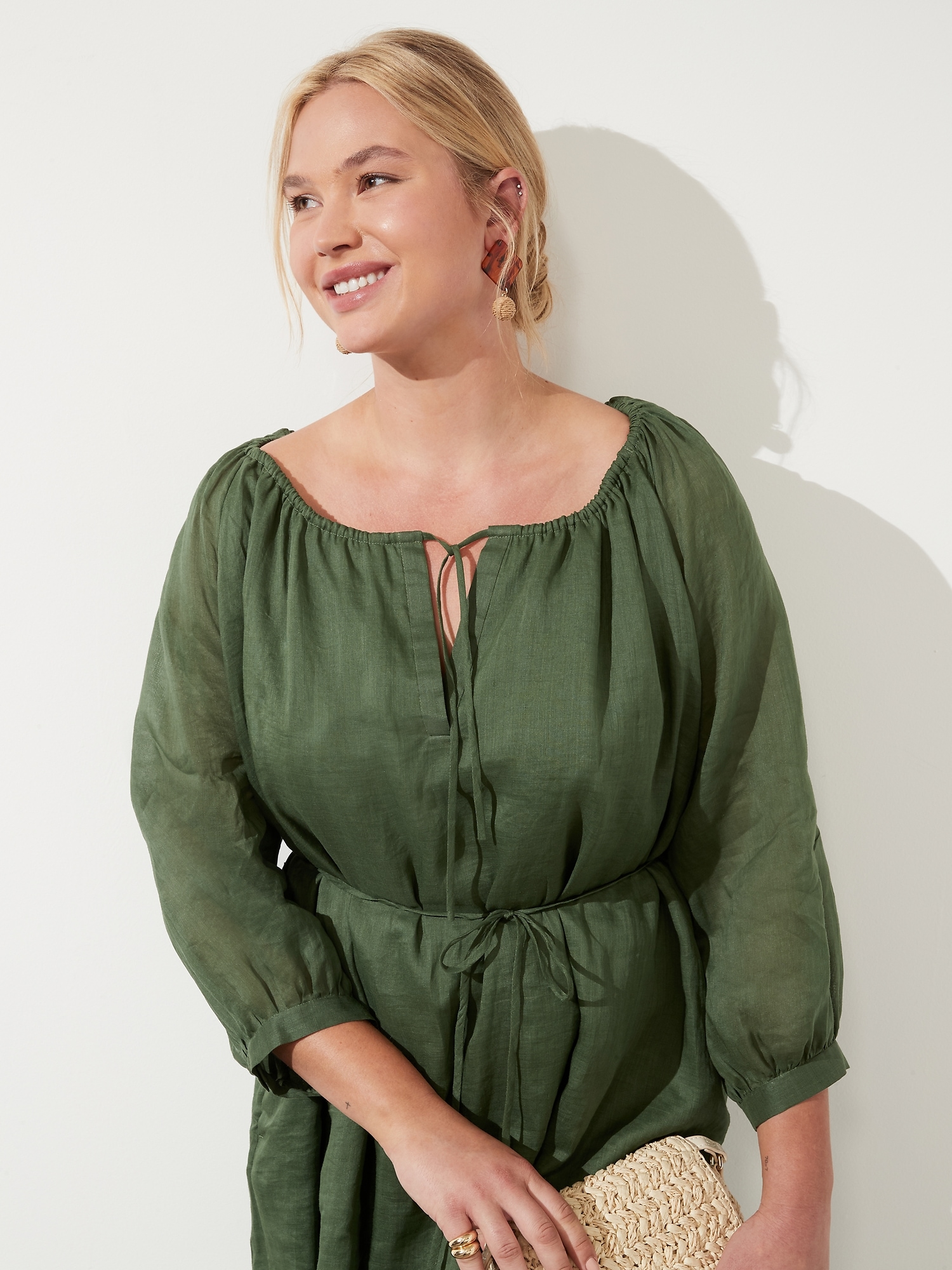 Note: An Honorable Mention award should be given to the H&M LemLem collaboration's Lyocell-blend Kaftan Dress. The dress is sold out online and dievca didn't get to try it on (H&M is not allowing people to use the dressing rooms) and the line to purchase items was very long. she got out of there fast~
Has anyone else had a Mall experience? Maybe something more exciting and successful than dievca's ride?
---